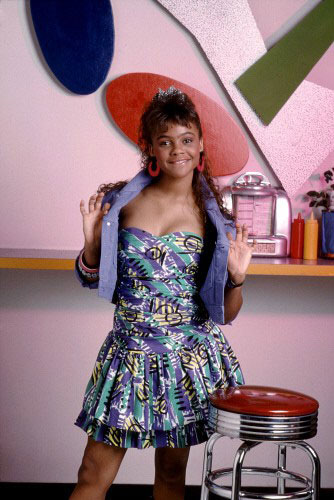 Black History Month Great Black Person #20 of 29:
Lisa from Saved By the Bell
Lisa Turtle was one of the only black kids at Bayside, but that didn't stop her from ruling the school. With a wardrobe even bigger than Slater's muscles, Lisa was the trendsetting fashionista of the show, inspiring young girls eveywhere to empty malls of all their patterned dresses and jean jackets. Of course, Lisa was more than just a fashion role model. She was rich and flaunted it, a far cry from the poor black characters on Good Times and What's Happening. She also stuck it to the white man daily by refusing to go out with Screech. So thanks Lisa Turtle, you managed to make my childhood Saturday mornings even better.
One of my favorite Saved By the Bell Lisa moments:
http://youtu.be/tYzfybhT1eA